The JGU Press and Public Relations Office offers Mainz University staff a central database of images that provides frequently requested photographs. The new Gutenberg Images database was set up in cooperation with the Mainz University Library, in accordance with GDPR standards.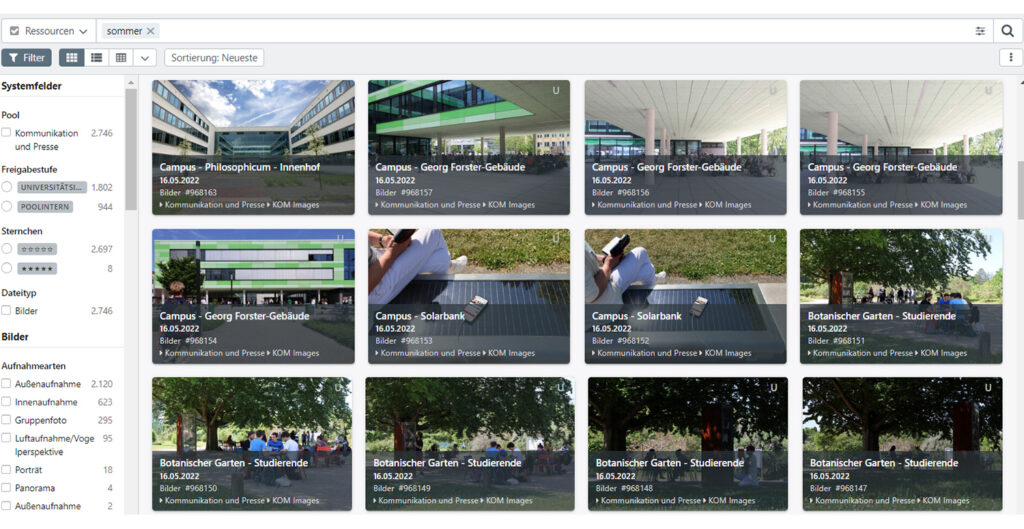 All JGU members of staff can use their ZDV account to access the database. Here you can use the keyword search to find GDPR-compliant images you may use free of charge in print and online publications as well as on social media. Please pay attention to the conditions of use of each image. The database will be continuously updated and expanded, particularly in terms of typical university motifs, images of research and teaching activities, student and campus life.
Please take note that when you download an image from the new database, details of the copyright holder will be included in the file name of the individual image. This information must be reproduced together with any publication of the corresponding image. For more information on GDPR-related aspects as well as copyright regulations, please visit the website of the Office of Human Resources and Legal Affairs.